ArtWear 2017: Wild!
ArtWear is PenWAG's semi-annual wearable art show extravaganza and luncheon
10AM May 21, 2017
Crowne Plaza Hotel
4290 El Camino Real, Palo Alto
Want to feature some of your work? download the preliminary submission form!
HERE ARE THE FINAL FORMS REQUIRED FOR YOUR GARMENTS:
All 3 are required!
_____________________________________________________________
---
---
---
 ArtWear 2015
ArtWear is PenWAG's semi-annual wearable art show extravaganza and luncheon
10AM
Crowne Plaza Hotel
4290 El Camino Real, Palo Alto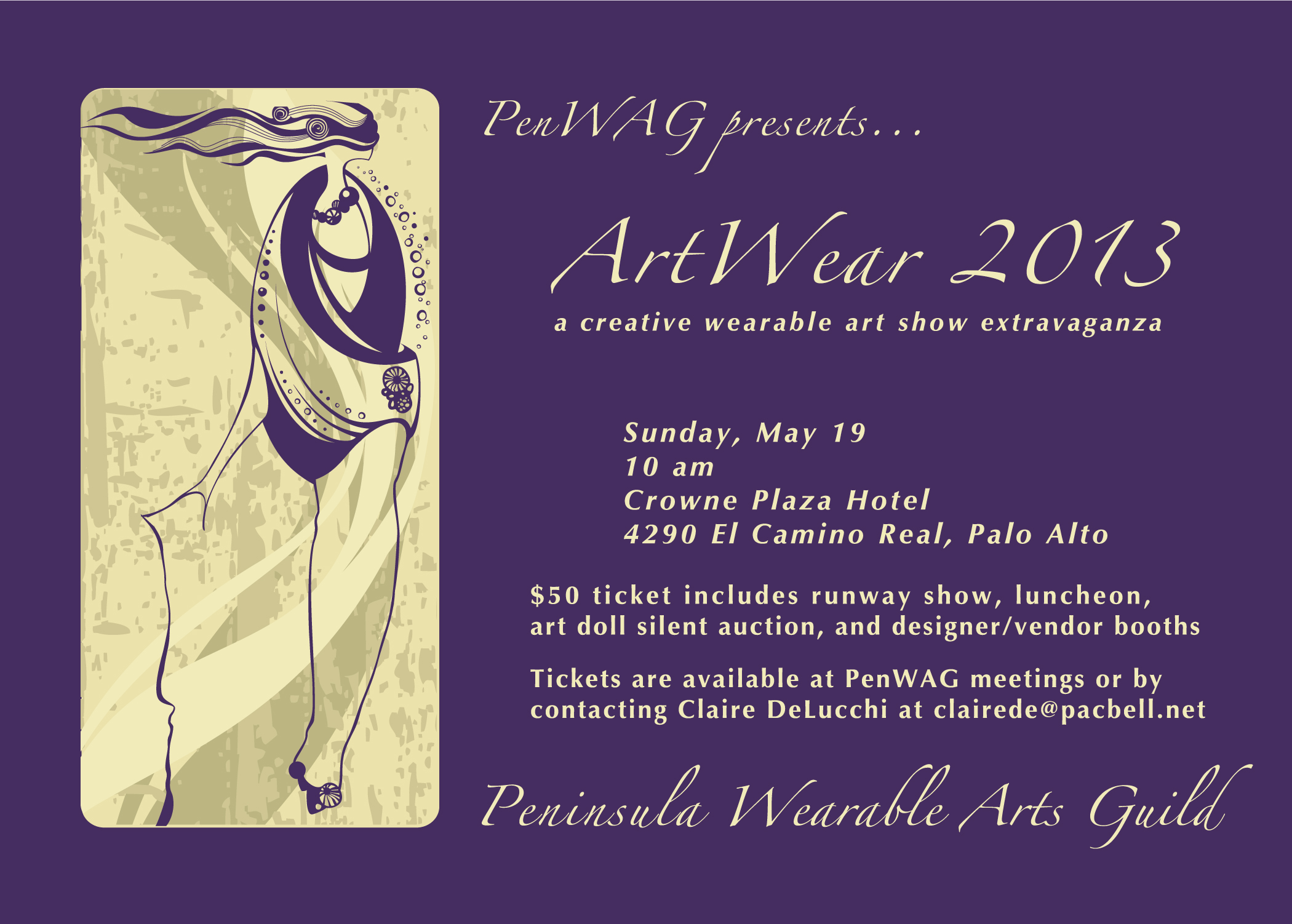 Check out photos from the 2013 show in the